ANOTHER NATIONAL CHAMPION!
Updated On: Sep 270, 2023
5th-year Apprentice Jacob Lee competed in the 2023 United Association Apprentice Contest in the HVAC Serviceperson Division the week of August 13. After five full days of written and practical testing & challenges, Jacob emerged as the winner! Twenty-nine 533 members, along with Jacob's wife witnessed the award ceremony for Brother Lee in Ann Arbor, Michigan, on August 17, 2023. Congratulations Jacob, you did us all proud!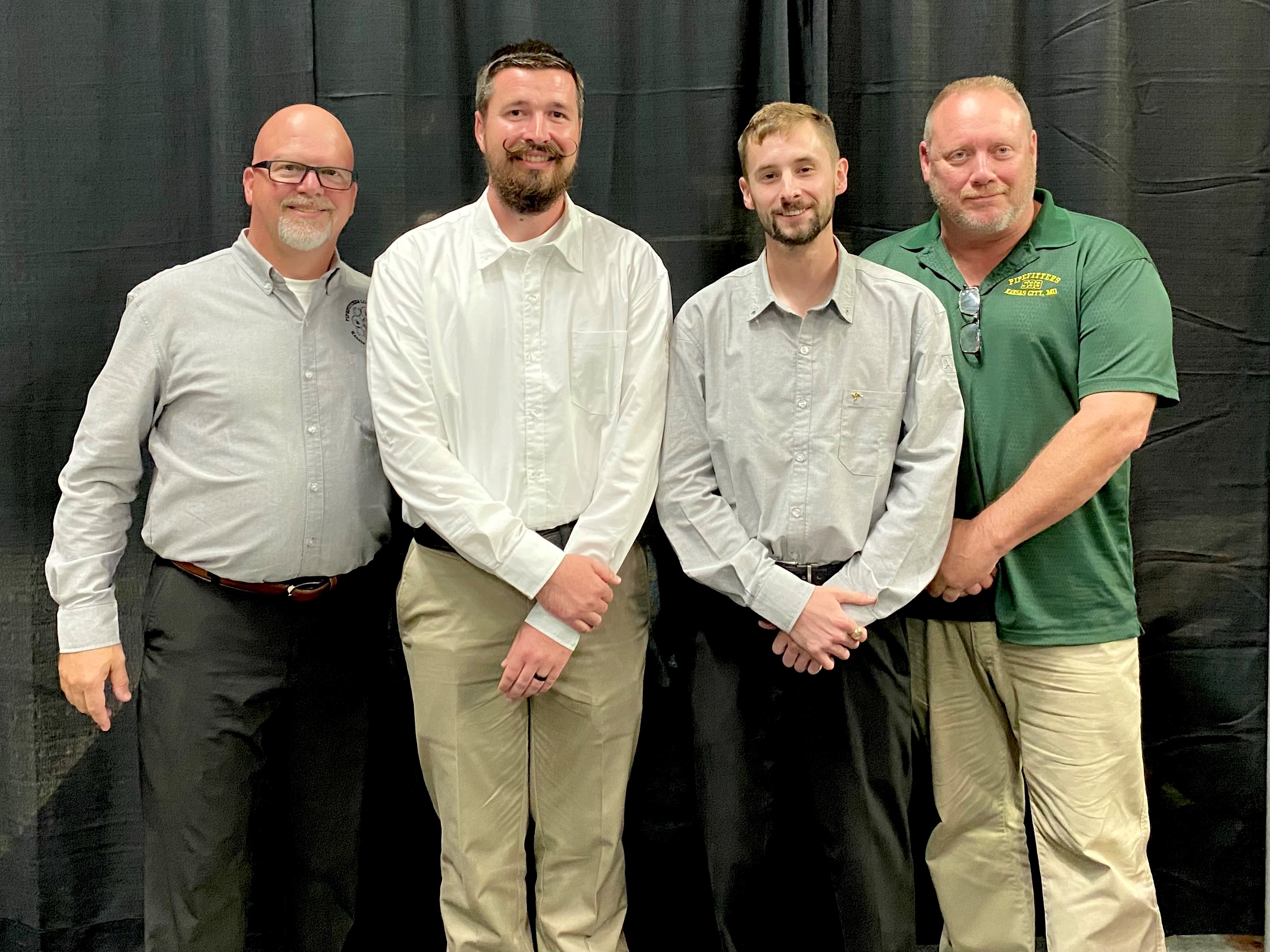 Left to Right:
Kevin Hendrickson - LU 533 business manager
Jacob Lee - 2023 HVAC UA Apprenticeship Champion
Cole Rogers - 2022 Welder UA Apprenticeship Champion
Chris McGhee - Training Coordinator